Cybersecurity Knowledge Sharing & Cyber Forencis Knowledge Sharing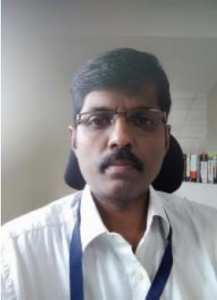 Mr. K.B. Senthilkumar
Currently working as Scientist in Cyber Security Group of CDAC, Thiruvananthapuram. He holds Master's Degree in Computer Science and Engineering from Bharathiar University. He also holds GIAC Continuous monitoring certification.
He has 14 years of professional experience in various networking, data center, MANET and cyber security projects. He is currently leading the Managed Security Services provided to PSUs and Government agencies. He is involved in National Cyber Coordination Centre project for CERT-In. He is also consultant to Kerala State IT Mission on State Data Centre revamp and Security Operation Centre (SOC) implementation..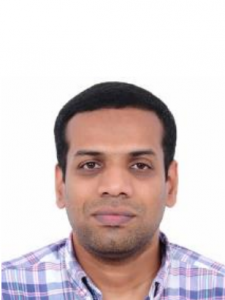 Nabeel Koya A
Currentlyworking as Scientist-E at Cyber Security Group of CDAC Trivandrum. CDAC is a Scientific Society under Ministry of Electronics & Information Technology of Govt of India. He is leading a group in Cyber Forensics Analysis at this centre. He has been instrumental in supporting various Law Enforcement Agencies and Judiciary in conducting Triage, Cyber Forensics Analysis, submitting Analysis Reports before Courts and providing expert testimony.
Nabeel has undertaken various projects in establishing Cyber Forensics Labs across India and also at Mauritius and Syria as part of India's bilateral relations. He has been involved in Research and Development of Steganalysis, Data Carving , Disk Forensics, and SIM Card Forensics. He has trained several Law Enforcement Officers and Judicial Officers across India on the complete spectrum of Digital Forensics. His research interests are in Multimedia Forensics. He is a Senior Member of IEEE and Member of Inst of Engineers.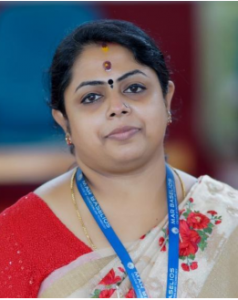 Ms. S. Asha, Associate Professor
ISTE Life member.
Ms. S. Asha is from Department of Computer Science.
Highly effective teaching professional with extensive experience of over 17 years with students from different backgrounds.
KEY COMPETENCIES:
Self directed, resourceful and enthusiastic teaching professional with a genuine interest in fostering students' cognitive and social growth.
Combined strong passion for literacy, motivation and inspiration to create a fun and challenging learning environment.
Skilled in the design of innovative and hands-on activities and lessons to meet social and emotional needs of students.
MEMBERSHIP:
Life Membership - ISTE
Nominated Member - CSI
AREAS OF INTEREST:
Networking, Software Engineering, Computer Architecture
RESPONSIBILITY::
Currently serving as Chief Superintendent in charge for KTU exams and Deputy Controller (Examinations) for Autonomous batch.
Mrs.Devi Priya V S, Asst.Professor
Currently serving as Asst.Head of the Department , Computer Science and Engineering, Mar Baselios College of Engineering and Technology.
Over 13 years of teaching experience.
Post-Graduation Rank holder from Anna University.
Hands-on experience in developing curriculum for BTECH under autonomous status of the institution.
Life time member of ISTE.
Had journal publications in the area privacy in geosocial application, data sharing methods in cloud etc.
Area of interest Security in networks, Cryptography and Block chain technologies.
Workshop Timetable
| DATE | TIME | SCHEDULE |
| --- | --- | --- |
| 24/7/2021/ | 11:30AM - 11:45AM (IST) | Ms Devi Priya, MBCET - General Introduction to Cybersecurity |
| | 11:46AM - 12:25AM | Mr Senthil Scientist,CDAC - Case Study of Cybersecurity |
| | | |
| 25/7/2021/ | 11:30AM - 11:45AM (IST) | Ms Asha, MBCET - General Introduction to Cyber Forensics |
| | 11:46AM - 12:25AM | Mr Nabeel Scientist,CDAC - Case Study of Cyber Forensics |